Home
/ News /
Two-episode Premiere on October 31st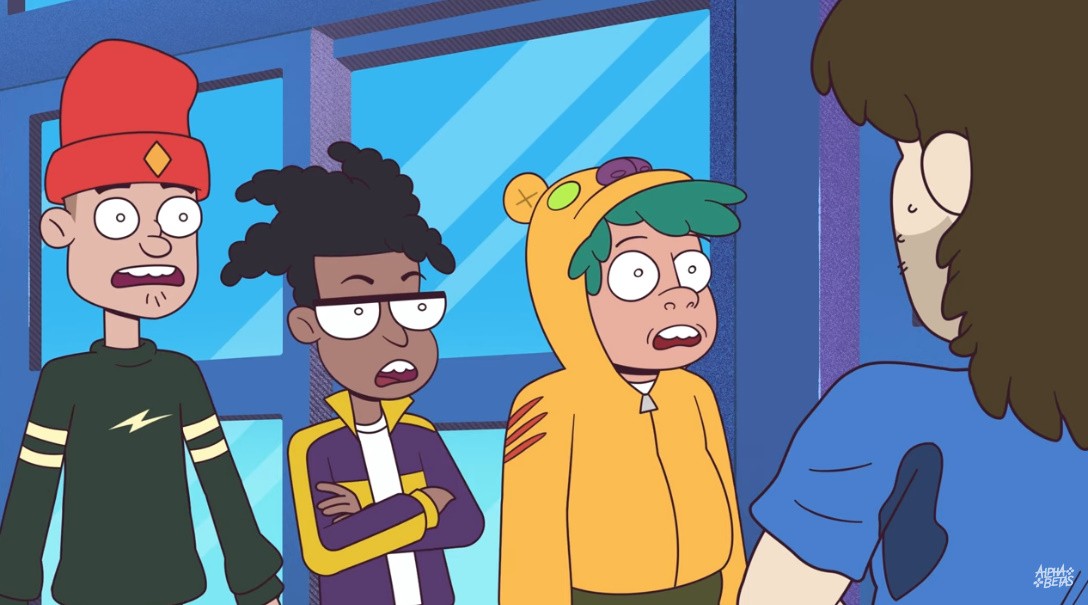 Two-episode Premiere on October 31st
Published:
Alpha Betas returns on OCTOBER 31ST on YOUTUBE.COM/ALPHABETAS!
It's finally time, and it's all thanks to you. We are beyond grateful to all of you wonderful fans for helping to make these new episodes of Alpha Betas a reality! 8,000 of you came together to back this project, and your support made it all possible. From the bottom of our hearts, we thank you. We know you're excited to see the return of Alpha Team, as well as cameos from Mr. Sark, Nogla, Moo, and more. We can't wait to show you what they've been working on and start releasing the episodes.
With that being said, we're got FOUR 11-minute episodes of Alpha Betas that will premiere over the next few weeks, starting with two of the episodes premiering on Monday, October 31st! We're also releasing bonus content alongside the episodes (hint: there's a Holiday Special). Be sure to subscribe and turn alerts on our YouTube channel to know when everything is released.
Keep an eye on the end credits, Anyone who pledged at the Recruit tier and above will have their name in the ending credit screens (as long as you filled out the survey before the past deadlines)! As the show rolls out, keep in mind that we're in the unique position of releasing episodes while we are still in the production of future content. We want to make sure that we are delivering the show you're going to love in its best form! Animation takes a lot of time and we are a small team, so things like behind-the-scenes, other related content, and reward packages will come out as soon as we can make it happen.
Latest News
See what's new in the Alpha Betas community!